a belly – it's where we all began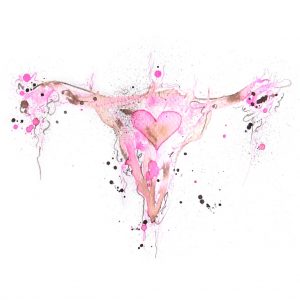 The idea of ​​meetings for women, including pregnant ones and their partners, arose from the need of my heart. I have noticed that we women do not have many people to talk to about our fears and anxieties during pregnancy. We hear that it is going to be a beautiful time and giving birth hurts. Other feelings that appear are known as taboo. I am a mother myself, I have two beautiful and healthy daughters, and I believe that the way of going through pregnancy and childbirth affect our and our children's lives. For me it was a new discovery of myself in this role.
How you prepare yourself for the delivery of a baby is going to affect directly its course. That's true, you cannot change the nature, but you have the influence on how to interact with it, get to know your strength, trust your body and consciously allow mother nature to work. You have this knowledge in you. You do not have to look far, I will only help you to see it and notice the life-giving power of breath, touch, closeness or how to take care of the surroundings such as the people who love you as well as become acquainted with the fear of pain or the unknown and fill it with love. Childbirth is a task and each task requires the use of particular skills. Knowing how important is the moment of a baby coming to the world for you as a woman and for the baby themselves, I will assist you to get to 100% readiness in terms of your body and mind.
As a doula, I will support you and your partner, providing comfort and for mother to be massages, acupressure, herbal medicine, homeopathy and aromatherapy. Moreover, I will teach you the breathing techniques. My role is to help your transition to the new stage in your life in a positive and gentle way. I offer support during pregnancy, service as a doula during childbirth and after delivery and natural holistic kraamzorg.